Kevin Ferguson was one of the first stars of the Internet age – a pioneer in monetising a huge Youtube following that grew as he evolved into a professional athlete.
He gained notoriety for his prowess in street-fights in his Florida neighbourhood, and in the earliest days of Youtube, his moniker of 'Kimbo Slice' was synonymous with an emerging digital era. To date, millions have watched the videos that he first uploaded in 2005.
What makes Slice unique is how he transitioned from a mythical to a legitimate athlete who competed in boxing and MMA. He was never a great fighter, but that was never the point.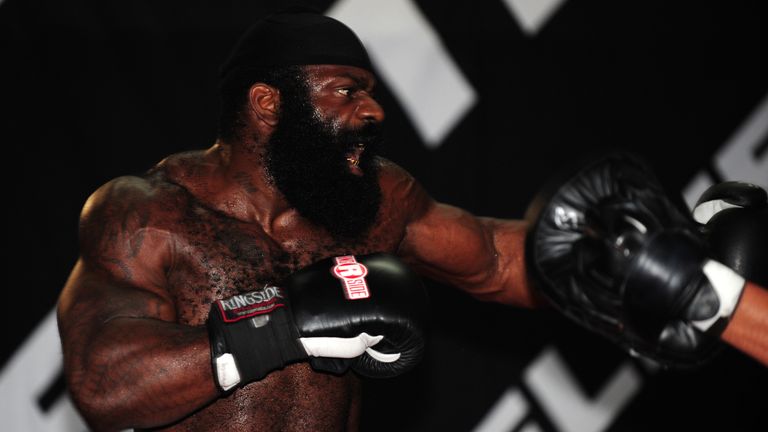 To dream up an ideal comic book villain would be to imagine Slice. A snarling grin of golden teeth, a colossal physique and a bandanna that forever adorned his head made him a marketable character in a sports world dominated by personalities.
A failed try-out for the Miami Dolphins never halted his rise when, in 2007, he was challenged to test those infamous fighting skills in a professional environment. With no knowledge beyond two heavy hands, Slice signed up for fringe MMA organisation Elite XC. Aged 33 and backed by an army of online support, he became a pro athlete for the first time.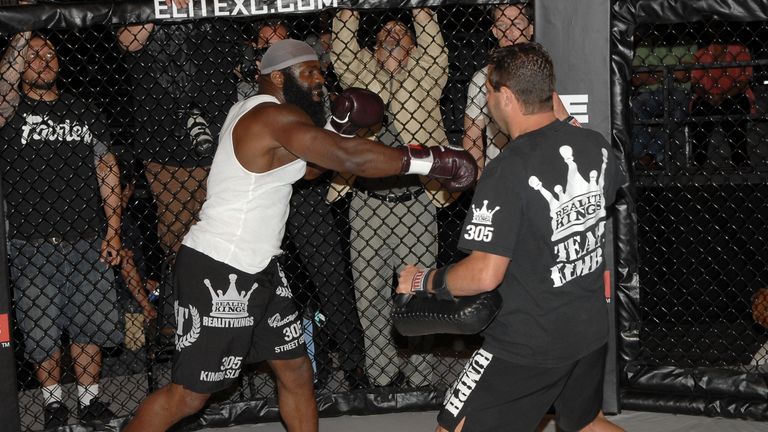 He won his debut within 19 seconds, then wiped out UFC veteran 'Tank' Abbott inside a minute in a wild brawl. There was nothing pretty about Slice's approach.
He beat England's James Thompson for a third straight win but could have been forgiven for abandoning his suck-it-and-see career after a shock loss in his fourth fight. Seth Petruzelli was oversized and a short-notice replacement with just a few hours notice, but knocked Slice out in 14 seconds – the promotion EliteXC folded shortly after.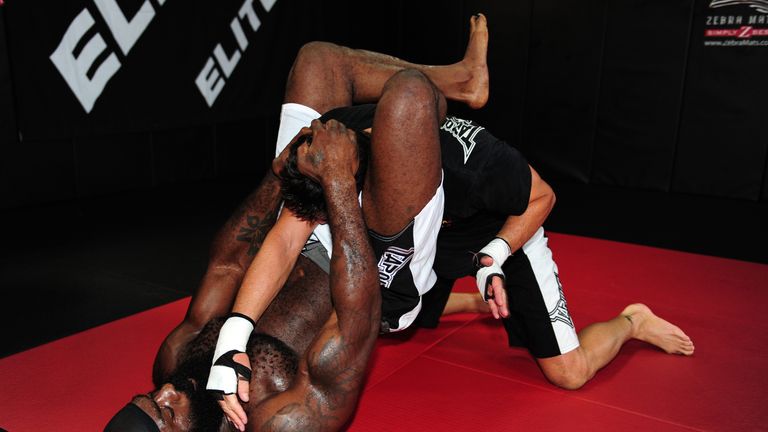 Yet Slice's popularity never waned. It fast-tracked him to the big leagues and he entered the UFC's Ultimate Fighter tournament in 2009, but suffered elimination in his first fight against Roy Nelson. Held to the ground, he was exposed as a valiant slugger with no technique.
Yet he was given another chance – he continued to attract eyeballs like few MMA fighters of that time – and earned his sole UFC win against Houston Alexander before losing to Matt Mitrione, who sent him packing for a spell in Hollywood movies.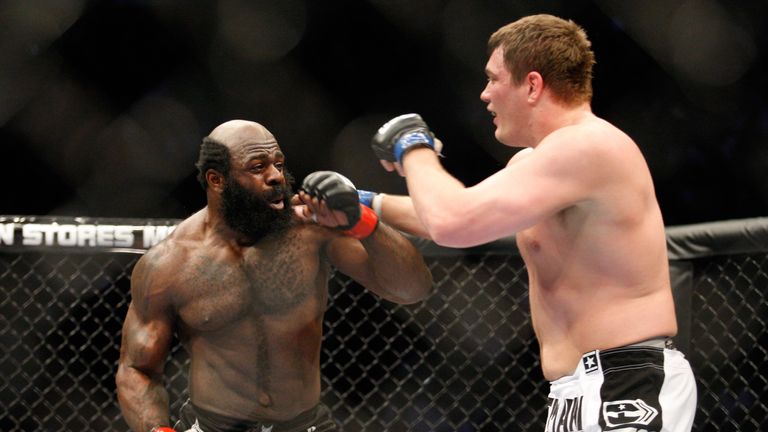 So he turned his hand to boxing, going 7-0 in a two-year spell from 2011 to 2013. By this point he had evolved in a master promoter that was ahead of the game, and fights against Audley Harrison and Roy Jones Jr were mooted. Ultimately, his highest-profile bout would be on a Daniel Geale undercard in Australia.
Comfortable with a reputation as a travelling entertainer of the fight world, Slice entered his 40s and re-entered the cage. Under the Bellator organisation he beat 51-year-old Ken Shamrock, a UFC and WWE veteran accustomed to the art of promotion. His last fight proved to be a win over Dhaffir 'Dada 5000' Harris in February, blighted by Harris suffering heart issues.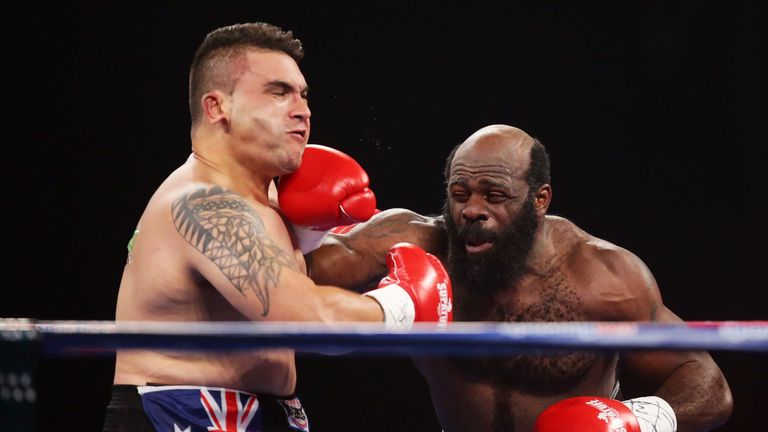 Slice would never make a planned fight in London for this summer, having passed away aged 42 in Florida. He leaves a legacy as a uniquely compelling character in the forever-bizarre world of combat sports.
TWITTER: @FollowMarcia  | IG: Marcia Mgmt |  FACEBOOK: Marcia Mgmt
Follow Neffworking: Facebook | Twitter | Instagram | YouTube