NJPAC's 2017 Hip Hop Intensive, a 4-week class for teen and tweens on the history and practice of hip-hop, drew praise from Kurtis Blow
His baby blue baseball cap was perched at the perfect angle, shading one side of his face.
The Epic Records logo on its brim summoned the spirits of the label's hip-hop heroes: Rick Ross, Busta Rhymes, DJ Khaled. The metallic-painted 45 record that hung around his neck nodded to albums that "go platinum," the vinyl tools of a DJ's trade, as well as Flavor Flav's clock necklaces.
But if his outfit recalled hip-hop history, as he stepped to the front of the Horizon Foundation Sounds of the City stage, DJ Show Off – aka Chad Soma-Foster of Newark – had only one story he wanted to tell: his own.
"Like Medusa, I'mma turn ya to stone! And all the other MCs better say a pray-ah," he rapped, one hand spread wide in front of him, floating on the beat. "'Cause I'm the new hip-hop may-ah!"
As the crowd before him – a few hundred Newarkers spread across NJPAC's Chambers Plaza – cheered, he grinned. Not a bad debut for a 12-year-old MC.
"It's like we were bringing food to a hip-hop potluck. We each brought our own special things," he said the next day, talking the performance over with his fellow performers, a crew known as the PSA.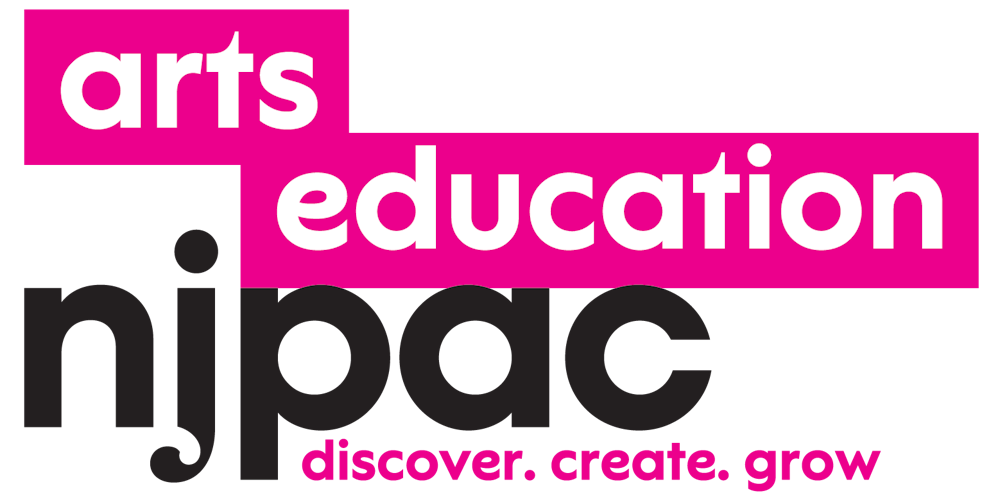 PSA – the name, a play on "public service announcement," stands for Prodigies, Scholars and Achievers – are students of NJPAC's 2017 Hip Hop Intensive, a four-week class for teen and tweens on the history and practice of hip-hop, the musical and artistic movement born in the 1970s, now seeped into every corner of pop culture from hit radio to Broadway.
Four years after NJPAC first began offering classes in hip-hop, its workshops on major elements of the genre – DJing, MCing, beatboxing, hip-hop dance, graffiti and knowledge of self – are offered during the school year as well. But the summer class is special; students are bonded by studying together all day for four weeks, and this summer, by the chance to open a Sounds of the City concert for hip-hop legend Kurtis Blow, the first rapper ever signed to a major label.
"We allowed the students to perform a half-hour set of work that they had created … and following the performance, they were able to go backstage and meet with Kurtis Blow, including a Q&A session and photographs," explains David Rodriguez, Executive Vice President and Executive Producer at NJPAC.
"Past students have had the opportunity to meet with Slick Rick, Afrika Bambaataa, and Bill Stephanie (former president of Def Jams and manager of Public Enemy). The hope is to give them not just a broader understanding of hip-hop culture and practice related to performance, but also issues related to the business of music, realizing that their career path could go in either direction," Rodriguez said.
The PSA set, on a sweltering midsummer afternoon, featured plenty of inspiring moments: Z Dot Honcho – aka Xavier Wilson, age 13 – ended his verse with "I love you, Mom!" to awws from the audience. Dreamy P – aka Paola deJesus – rapped and sang about immigrating to this country as a 7-year-old. The whole audience started clapping to the beat as sisters India and Sarae Belton – aka Indigo and Cocoa Queen – danced together, knees and elbows and hair flying in unison.
And the crowd roared as DJ AJ delivered a round kick over her head in the middle of her set; it's a move she had picked up in karate class, and incorporated into the choreography.
"Yeah, that felt pretty good," allowed DJ AJ – aka Angel Johnson, 10, of Newark – at the wrap-up session the next day.
But as exciting as it was, the performance was just the exclamation point at the end of a month of detailed study – and regular career advice from professionals in the field.
"Our approach to hip-hop is really from its historical context," says Alison Scott-Williams, Vice President of Arts Education at NJPAC. "When we decided to begin a hip-hop curriculum at NJPAC, we wanted a program that would amplify student voice, but be rooted in the founding of hip-hop."
Even now, the program "is still in an incubator phase" says MC Purple Haze, who came on board at NJPAC four years ago to help create the curriculum, and teaches the Intensive still.
"On a collegiate level, hip-hop has been taught as a subject for at least 10 years. But as an Arts Center, NJPAC is ahead of the game with this," she says.
This year, the intensive grew from two weeks to four, and added recording and sound engineering to the curriculum. A music producer, a sound engineer and an entertainment lawyer – a former graffiti artist himself, who explained how lawsuits aimed at sampling change the genre – all stopped by.
In the recording studio, students produced five beats – the rhythm-heavy recordings over which MCs rap —and recorded two songs that they wrote collectively. And they each wrote many of their own verses, picking out the best lines for that final performance.
"The culture demands that you tell your story – that's what the knowledge of self is about," says Purple Haze. She supplied her students with a library of thesauruses, dictionaries, and rhyming dictionaries – and encouragement to bring their history to their verses.
"This year we've been emphasizing: Write the story first, then insert the rhyme," she says. "Pull out the jewels, look for synonyms, make the most powerful statement you can – then you make it rhyme."
That approach teased out narratives that included some painful tales, like Dreamy P's struggles to assimilate, or Khailyn Hughes-Seller's tale of missing an older brother from whom she'd been separated. Hughes-Seller filled a notebook with verses over the course of five weeks – most of them written while she hid under a piano.
"It made me feel better under there," she shrugged.
"It made me feel better under there," she shrugged.
"Look, this is not 'Sesame Street,' and we don't know what the kids might bring with them when they come to class," says Purple Haze.
"But if you have had difficulties, I think it can be validating for someone to day: And that too is art, that too can be inspiration, that can be used."
"We have created a safe space where students can express themselves without fear of judgment, and celebrate themselves as artist and creators," echoes Scott-Williams.
The students' performance won them at least one fan: Kurtis Blow.
"It's incredible, it's like seeing the future," Blow said of the students, shortly after meeting the giddy PSA crew backstage. "This is seeing the talent of tomorrow when they're just beginning.
"It's just exciting to see," he said.
---
TWITTER: @FollowMarcia | IG: Marcia Mgmt |  FACEBOOK: Marcia Mgmt
 Follow Neffworking: Facebook | Twitter | Instagram | Youtube  
TP