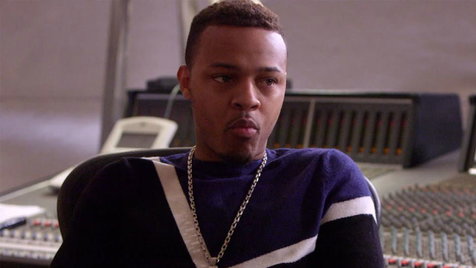 Rapper Bow Wow, whose real name is Shad Moss, may have lost his cool while shooting his reality show, "Growing Up Hip Hop: Atlanta" on Thursday.
The troubled former child star allegedly went off the rails at the Westside Arts Center during a party held for Da Brat, according to TMZ.
During the episode, Moss, 31, damaged set equipment and three cameras, adds the site. He also allegedly went after individuals who attempted to restrain him.
It's unclear what sent Moss into the rage, but police were called to the scene.
On Friday he took to Instagram writing in a story, "Stop f–king over reacting and stop with the sympathy text to my [phone emoji]yall are not therapist so stop acting like one. I got this. Thanks."
His Instagram activity was a bit unusual on Thursday night. He posted nine captionless photos of what appears to be lines on a heart monitor machine then finally a lingering image of a lifeless hand.
Earlier this year, Moss raised eyebrows when he announced he'd be naming his new album "suicide" spelled backward.
He also shared that he doesn't see his life lasting long, explaining on Twitter, "Because my mind telling me I [won't] see 35… my whole life I been paranoid like someone out to get me. Which is crazy. I used to think I'd die in LA when I was younger because of Big and Pac. I used to be terrified as a child. Crazy thoughts."
---
TWITTER: 

@FollowMarcia

 | IG: Marcia Mgmt |  FACEBOOK: Marcia Mgmt
 Follow Neffworking: 

Facebook

 | Twitter | Instagram | 
Youtube
P6