Right after 50 unveiled the plan to pay his creditors off, Fif went to celebrate at the strip club!
After filing bankruptcy last July, the "Power" star and producer is ready to satisfy some of the creditors in his bankruptcy case. He and his team have come up with a 5-year plan where he'll spread out $23 million to his many creditors.
According to TMZ, he plans to pay-out his top three creditors — $17.3 million to headphone company Sleek Audio, $4.9 million to Sun Trust Bank and a cool $6 million to Rick Ross' baby mother Lastonia Leviston. Lastonia was actually awarded $7 million in the sex tape case, but she settled for $6 million last month.
In addition to shelling out all of that money, Fif also plans to liquidate some of his assets to cover the debts. We're sure his creditors will be happy to hear this, but a judge still has to approve the plan.
Right after news broke about his new plan….
The EFFEN Vodka ambassador went to celebrate….at the strip club!
Fif and his homies hit up Ace of Diamonds in L.A. to drop some ones on a few big booty strippers. We hear he spent about $5K in the club.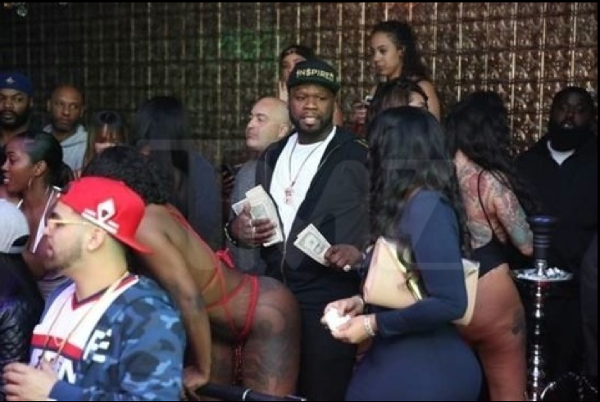 Oh Fif…
By the way, the third season of "Power" is set to return to STARZ this July. If you missed the first trailer, check it out HERE. Photos: TMZ
Follow Neffworking: Facebook | Twitter | Instagram | YouTube
Tags:
50 Cent|G-Unit|Power TV Show|STARZ|The YBF|TMZ|YBF